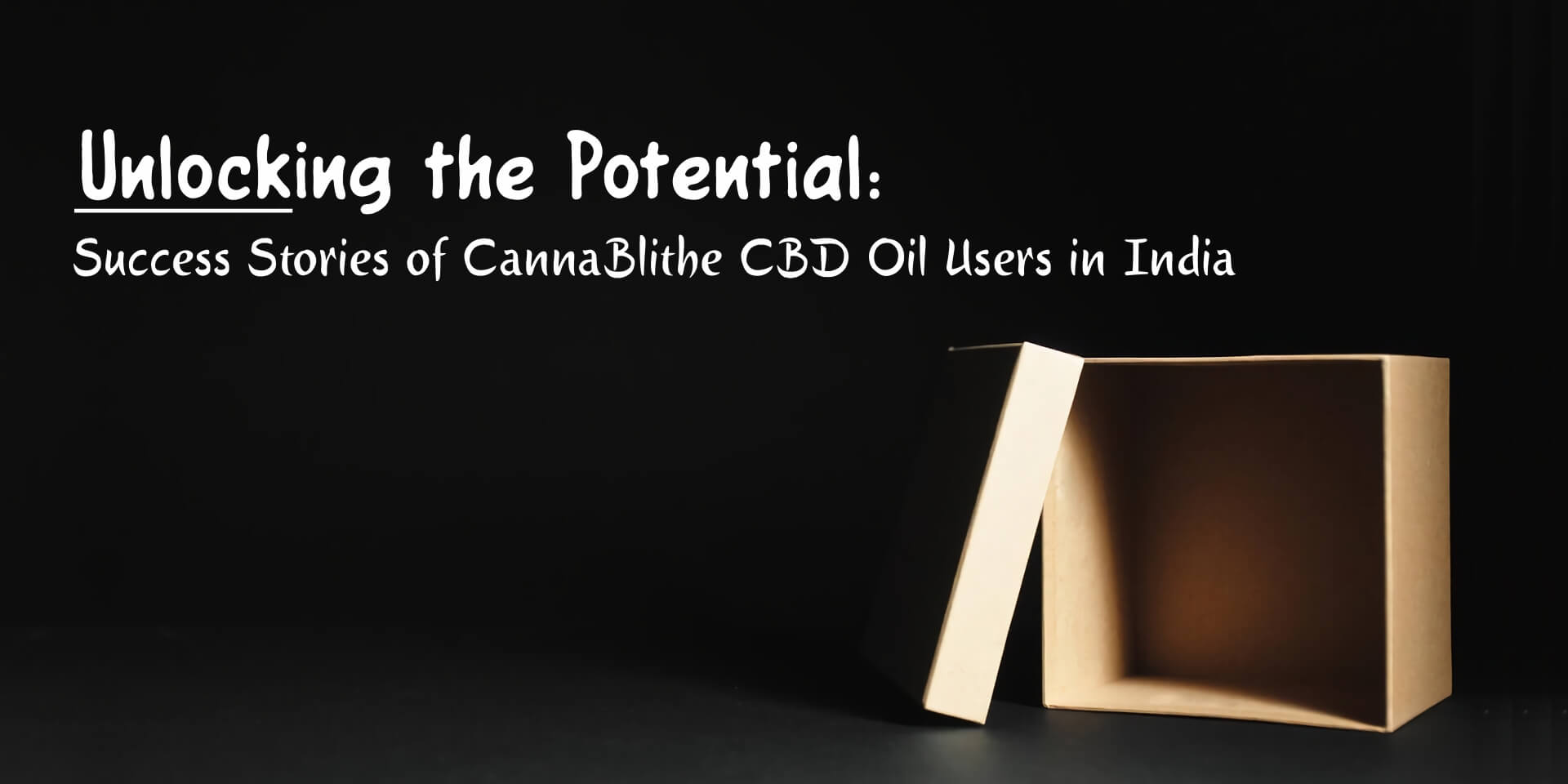 Introduction:
Ecommerce sites and many independent companies, like CannaBlithe, with their own webpages and door-step delivery systems, are on a steady rise in India. It's not any separate incident, and happening all across the globe–USA, Europe, South Asia and other places.
In India, being one of the top brands manufacturing CBD oil and other CBD-based wellness products, CannaBlithe regularly handles feedback and queries from countless individuals on CBD treatments. Many of them already benefited from using our products and consultancy services and others willing to try CBD healthcare and wellness products. We just wanted to share a few of them. These are real-life experiences. You may feel surprised how CBD, as a natural remedy, is changing lives.
Battling Chronic Pain: Ravi's Story
Ravi, a 45-year-old software engineer from Bengaluru, had been living with chronic back pain for over a decade. Despite trying various treatments, the pain persisted, affecting his daily life and work. Frustrated and exhausted, Ravi gave CannaBlithe CBD oil a try after hearing about it from a friend. Within a few weeks of regular use, Ravi noticed a significant reduction in his pain levels. He could finally enjoy a pain-free life and return to his favorite activities, like playing with his children and hiking.
Anxiety No More: Priya's Journey
Priya, a 32-year-old teacher from Ghatkopar, Mumbai, struggled with severe anxiety for years. It held her back both personally and professionally. Taking classes or attending PTMs were like a nightmare. After thorough diagnostics and consultation with her doctor, she tried CBD oil. Priya also consulted with CannaBlithe's panel of medical CBD treatment experts. After following the prescribed dose for nearly 3 weeks, Priya realized significant improvements in her mental alertness. As per her last report, she felt more calm and composed in stressful situations.
Seizure-Free Living: Aarav's Triumph
Aarav, a 9-year-old boy from Munirka, Delhi, was diagnosed with epilepsy at a young age. His parents tried many medications and treatments, but nothing seemed to work effectively. Desperate for a solution, they turned to CBD oil after hearing about the alternative treatment from one of Arav's doctors. They ordered CBD oil from CannaBlithe against the doctor's prescription. With consistent use under medical supervision, Aarav's condition became less severe and infrequent.
A Senior's Relief: Meena's Experience
Meena Khaitan, a 68-year-old retiree from Chandigarh, faced usual ageing related ailments, including arthritis and insomnia. Conventional medications provided temporary relief. Intrigued by the potential of CBD oil, Meena contacted CannaBlithe online and ordered. She now regularly uses CannaBlithe CBD oil. As per her experience, the severeness of her joint pain decreased. She enjoys her daily walks, and her sleeping pattern has improved considerably using no sleeping pills. Have you heard about CBD? It's a natural compound extracted from the Cannabis Sativa plant. Doctors and pharmacology experts worldwide are showing great interest in the medicinal potential of this compound. Want to learn more? Check CannaBlithe.com. We deliver CBD oil and other CBD-based wellness products on the doorstep.