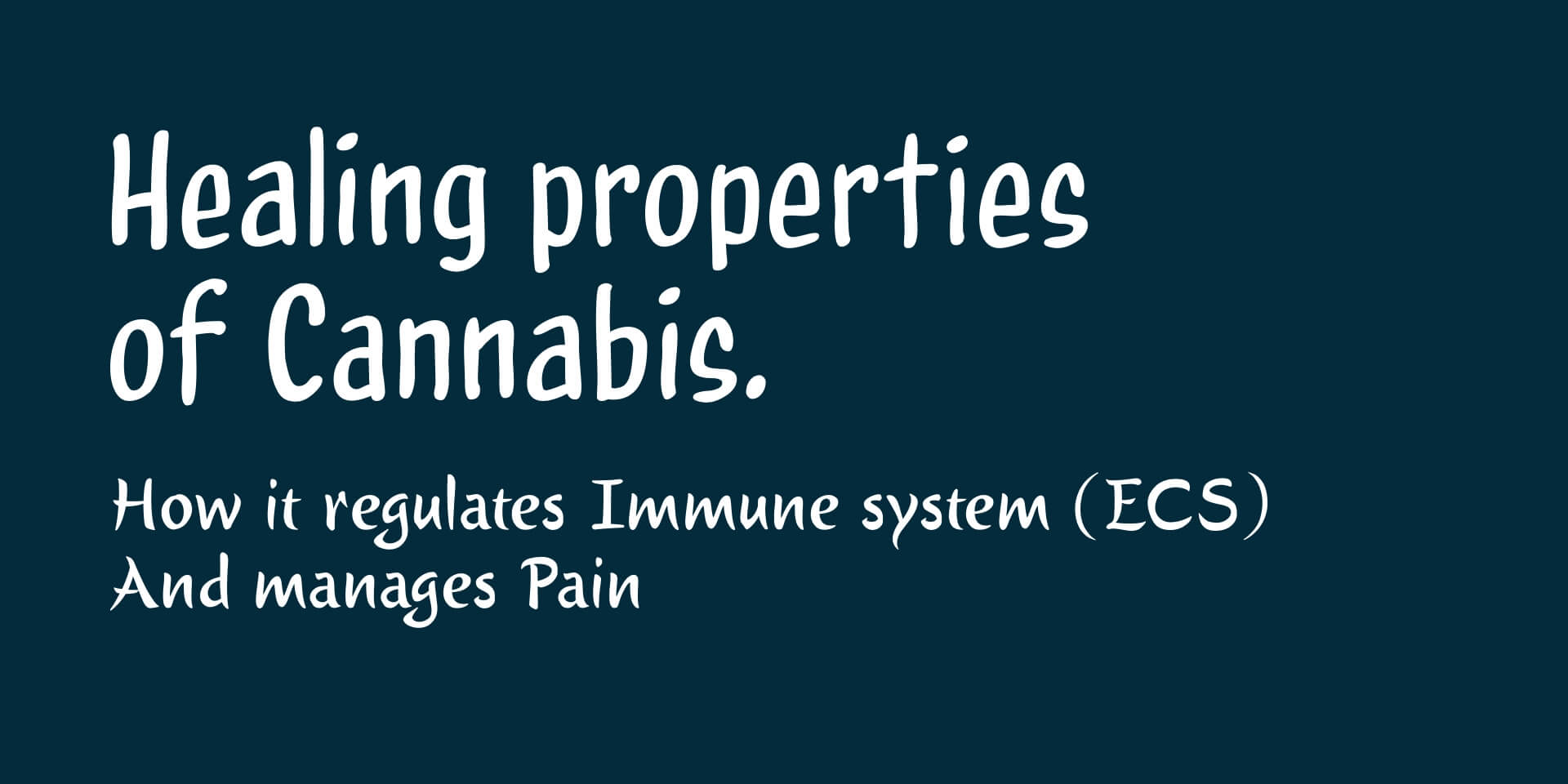 In ancient times, cannabis was used to manage pain, insomnia, digestive problems, headaches, migraines, PMS, and even depression. While there is still much research to be done in order to understand the true medicinal value of cannabis especially when it comes to the more than 120 compounds found in cannabis, more and more people are using it as a natural alternative to steroids and opioids such as acetaminophen or ibuprofen where it has been successful.
CBD & THC for pain management- the power duo
CBD + THC: The Perfect Pair
full spectrum oil extraction consists of all the cannabinoids including THC.THC-balanced ratios are typically selected for a more euphoric experience and to treat pain, depression, anxiety, insomnia, and more. CBD can help to balance out the psychotropic effects of marijuana and THC aids in the anti-inflammatory and analgesic effects of CBD. Δ9-THC is the primary psychoactive ingredient of cannabis with an established partial agonist activity on both of the canonical cannabinoid receptors, CB1 and CB2. Therefore, Δ9-THC has been a natural subject of thousands of studies concerning pharmacology, toxicity and the therapeutic potential of cannabinoids. This research led to the discovery of the endocannabinoid system
Is CBD Right For Me?
Provided the condition and dosage of cannabis and its compounds (CBD, THC) are accounted for, medical supervision is still required to manage chronic to severe pain. Recent medical research has revealed that CBD and THC are effective for treating those treated with opioids which cause side effects and withdrawal symptoms. As such, it has been dubbed as an alternate medication by many doctors in cases where pain is involved. Unlike opioids and steroids, cannabis compounds are natural remedies in aiding the healing process.
How Long Does it Take to Work?
in order to have the most optimal pain management experience with cannabis, it's important to understand how it interacts with our body and what doses are right for the best use.
When inflammation is sensed, our body will release endocannabinoids to reduce the inflammation, so that it may return to a state of stable balance. CBD (cannabidiol) itself does not bind to receptors, but is thought to work by inducing other components of the cannabinoid system.
In actuality, CBD exerts a variety of effects on the body's central and peripheral nervous systems, as well as the immune system. It works in cooperation with our endocannabinoid system to function in an antioxidant capacity, to decrease inflammation, and to act as an analgesic or pain reliever. CBD may help with, among other things, reducing the progression of osteoarthritis and preventing nerve damage.
What About Potency and dosage?
Dosage is the primary concern when it comes to medications. It's precisely why someone should always start off with a low dose and work their way up when using cannabis-infused medicines. The most researched and active compounds in the cannabis plant are CBD and THC, which dictate the potency of an infused product.
Prescribed in milligrams (mg), CBD and THC dosage largely depends on the condition or symptoms you're trying to treat and your unique endocannabinoid system, which is associated with motor control, behaviour, emotions, the nervous system. CBD and cannabis dosage remains an area of active research—more large, high-quality studies are needed in different fields to determine appropriate (STANDARDISED) dosing, efficacy and safety guidelines.
Taking CBD With Opioids
Cannabinoids can block pain responses to such a degree that it matches opioid painkillers. It does this in any type of pain that you can think of and on a high level. Among chronic pain sufferers, cannabis have been proven to have efficacy in regulating both inflammatory and neuropathic pain. This reduces the dosage of opioids by 60-100% in most cases. CBD and THC increase the effectiveness of opioids which would then make opioids more manageable with fewer side effects. However, we still don't know enough about the efficacy of cannabis when it comes to treating pain management.